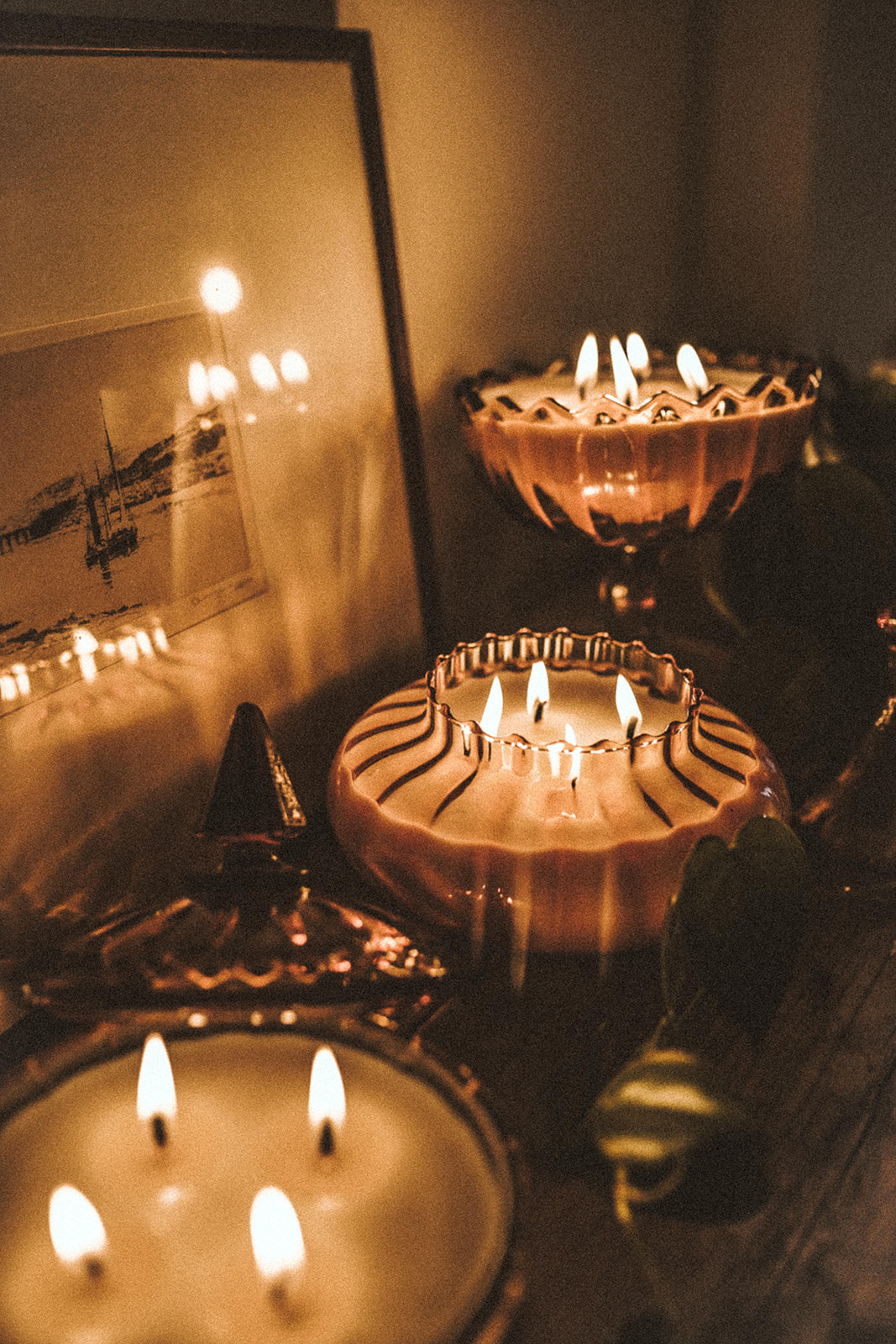 HOW IT WORKS
bring in a heat safe vessel with a non-porous interior (tin/sealed metal, ceramic, terracotta, or concrete, tempered glass), that is suitable for high temperatures and is larger than 2.5cm in diameter. upon drop-off we will evaluate your vessel for approval.
please ensure the vessel is freshly cleaned - if we are required to clean it there will be a $5 additional cleaning fee.
select your fragrance for the candle from our core scents list.
payment is required via invoice sent to your email once your candle is poured.
once payment is recieved, come on by to pick up your brand new LOD candle in your one of a kind vessel.
View Core Scents
Questions?
We charge $2.50 per oz of Coconut Soy wax. We can provide you with an estimate upon drop off of your vessel - just ask!
Which scents can I choose from?
Do I have to make an appointment?